the more you learn, the more you earn
ENROLL all the management
and employees of your company
to allow them access to the
WEEKLY TRAINING SESSION
Is your company member of HRC? Great!
Get your free access to the 660 hours training, every day monday to thursday – 10AM/11AM – for you and all your company!
LEARNING NEL XXI SECOLO. COME E PERCHÉ APPRENDERE IN UN MONDO IN CONTINUA ACCELERAZIONE. ORGANIZZAZIONE, PROCESSI, PERSONE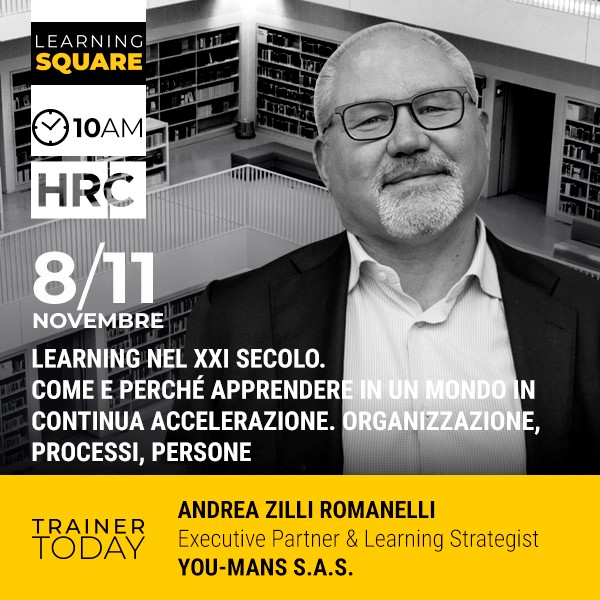 08/11 LIFELONG LEARNING. APPRENDERE NEL XXI SECOLO
09/11 PERCHÉ APPRENDERE? LA MOTIVAZIONE DEI COLLABORATORI AD IMPARARE

10/11 INSEGNARE AD APPRENDERE. TECNICHE PER AIUTARE I COLLABORATORI AD ESSERE PIÙ EFFICACI

11/11 RESKILLING E UPSKILLING. RIFLESSIONI SU MOTIVAZIONE, ORGANIZZAZIONI E PEDAGOGIA PER ADULTI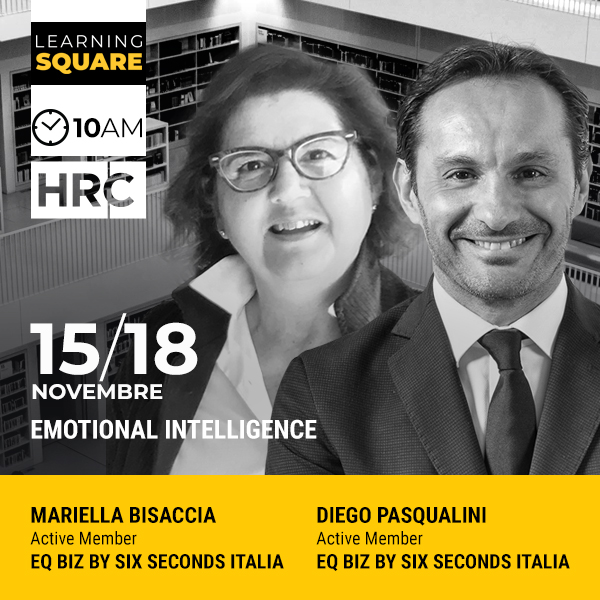 EQ BIZ BY SIX SECONDS ITALIA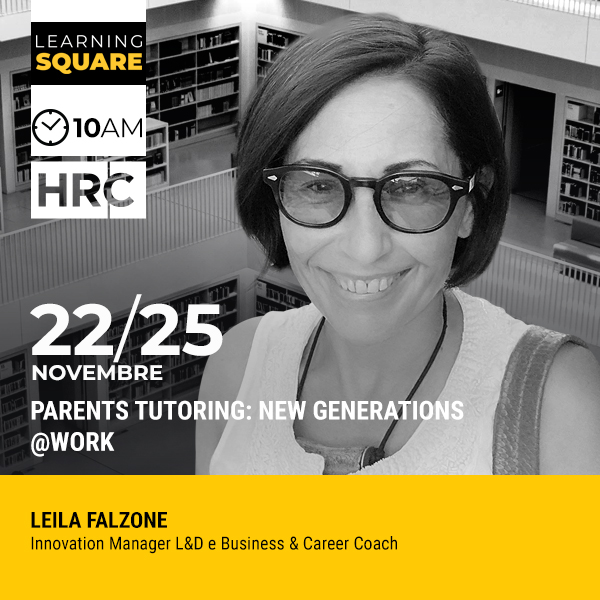 WEEK NOVEMBER 29/DECEMBER 02
BUSINESS, LEADERSHIP E GERARCHIA: COME EVOLVONO LE ORGANIZZAZIONI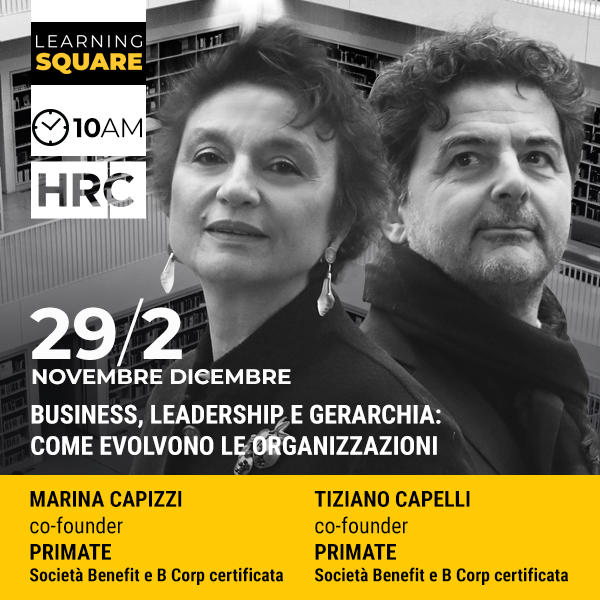 29/11 LEADERSHIP E GERARCHIA: ALLEATI O GABBIA DEL BUSINESS?
30/11 COME IL TOP MANAGER E HR POSSONO COSTRUIRE UNA CULTURA CHE FA BENE AL BUSINESS E ALLA LEADERSHIP DELLE PERSONE. A PARTIRE DAL PURPOSE

01/12 CREDEM (R)EVOLUTION: QUANDO L'EVOLUZIONE DEL TOP MANAGEMENT E DELLA CULTURA VA DI PARI PASSO CON LA LEADERSHIP DIFFUSA
02/12 L'EVOLUZIONE SOSTENIBILE: PERCORSI PER TRASFORMARE GERARCHIA E LEADERSHIP IN STRUMENTI DI BENESSERE PER IL BUSINESS E PER LE PERSONE