TAVOLA ROTONDA HRC – IL FUTURO DEL LAVORO
La Tavola Rotonda è l'appuntamento storico di HRC giunto alla 14° edizione. Il 2020 è un anno straordinario che ha subito un'accelerazione inaspettata che cambierà per sempre le modalità di esecuzione e ripensamento del lavoro. Al di là della situazione emergenziale, che si inserisce nel contesto di una crisi economica mondiale, la condizione attuale impone di affrontare una serie di problemi strutturali. È necessario cogliere questo periodo storico come un'opportunità per mettere in discussione alcune logiche del mercato, gettando oggi le basi per un cambiamento duraturo, che veda coinvolte istituzioni, imprese, lavoratori e società civile.
Come le nuove modalità di lavoro, che mettono al centro la digitalizzazione, riusciranno a collimare con gli obiettivi di sviluppo sostenibile 8.5 e 8.8 (Agenda 2030 delle Nazioni Unite) garantendo entro il 2030 un'occupazione piena e produttiva e un lavoro dignitoso per tutte le donne e tutti gli uomini, compresi i giovani e le persone con disabilità, e pari retribuzione per un lavoro di pari valore?
Il principale osservatorio sul mondo del lavoro porterà il punto di vista di alcuni protagonisti del cambiamento da cui il cambiamento si origina.
AGENDA
Interviste a cura di:
Giordano Fatali, President and Founder HRC GROUP
Marco Gallo, MD HRC COMMUNITY
09:15 Web registration and Opening
09:30 IL FUTURO DEL LAVORO
Carlo Tamburi, Direttore ENEL ITALIA
Mauro Caruccio, AD TOYOTA MOTOR ITALIA
10:00 GIOVANI E LAVORO
Dario D'Odorico, Responsabile Italia INDEED
Guido Stratta, Direttore People and Organization ENEL
Domenico De Masi, Sociologo e Professore di Sociologia del Lavoro
10:30 GOVERNANCE DEL LAVORO
Prof. Avv. Raffaele De Luca Tamajo, Senior Partner TOFFOLETTO DE LUCA TAMAJO
Marina Irace, Direttore Risorse Umane ALMAVIVA
Marco Bentivogli, già Segretario Generale FIM CISL
11:00 CONCLUSIONI

APPROFONDIMENTI ON AIR
LE NUOVE MODALITÀ DI ORGANIZZAZIONE DEL LAVORO
Fabien Corso, Direttore Risorse Umane BNL GRUPPO BNP PARIBAS
Silvia Brufani, HR Director BRIDGESTONE EMIA
Marco Monga, Human Capital & Organization Director ISTITUTO ITALIANO DI TECNOLOGIA
Fabrizio Rauso, Director People, Organization and Digital eXperience SOGEI
GIOVANI E LAVORO
Claudio Biestro, HR Director ENGINEERING INGEGNERIA INFORMATICA
Gianluca Bonacchi, Recruitment Evangelist INDEED
Rossella Gangi, Direttore Risorse Umane WIND TRE
RELAZIONI INDUSTRIALI
Cristiano Ceresatto, Responsabile Direzione Personale ATAC
Federica Paternò, Partner TOFFOLETTO DE LUCA TAMAJO
Francesco Bartolotta, Senior Associate TOFFOLETTO DE LUCA TAMAJO
Gianfranco Chimirri, Global HR Director UNILEVER FOOD SOLUTIONS
POLITICHE DEL LAVORO
Tiziano Treu, già Ministro del Lavoro e della Previdenza Sociale
Cesare Damiano, già Ministro del Lavoro e della Previdenza Sociale
Enrico Giovannini, già Ministro del Lavoro e delle Politiche Sociali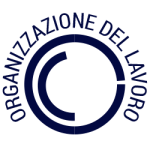 E' cambiato profondamente il modo di lavorare nel recente periodo con variabili spazio temporali annullate. L'innovazione tecnologica impatta significativamente sulla qualità e quantità del lavoro evidenziando la necessità di impostare il rapporto datore di lavoro/lavoratore su fiducia e misurazione delle performance. Protagoniste di questo cambiamento epocale sono le organizzazioni con modelli evolutivi flessibili.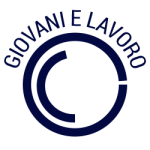 Il cambiamento legato alla tecnologia rischia di avere impatti distorsivi sulle fasce più giovani della popolazione. Da una parte abbiamo giovani in grado di competere in un mercato sempre più digitale e globalizzato, dall'altra coloro che si trovano a competere per posti a bassa qualificazione con conseguenti fenomeni di disoccupazione e sottoccupazione. Insieme ad alcuni protagonisti riflettiamo su azioni da fare per offrire a tutti i giovani opportunità di lavoro e dignità sociale.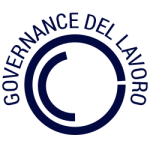 Per fare un percorso di sviluppo negli ambiti che abbiamo evidenziato, occorre creare una cornice regolamentare chiara che accolga le opportunità di cambiamento e lasci spazio di manovra alle organizzazioni a beneficio dei lavoratori. Protagonista di questo cambiamento epocale è il legislatore e tutti quegli attori che concorrono in maniera complementare a definire tale cornice.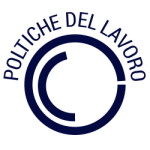 Il cambiamento epocale che stiamo vivendo potrà avere impatto importante sull'occupazione, sulla riduzione dei salari, sulla frammentazione del lavoro. Sarà fondamentale l'attuazione di politiche attive che migliorino e accrescano le competenze delle persone, gli interventi sul sociale finalizzati ad accrescere la qualità della vita delle persone. Dovrà esserci un disegno organico che tenga conto dei tanti fattori tra cui le trasformazioni demografiche, flussi migratori, cambiamenti che incidono fortemente sul lavoro e che ci impongono di realizzare politiche per i giovani, occupazione femminile, invecchiamento attivo, previdenza e formazione.