**Clicking INVITE YOUR HR MANAGERS you will have access to the draft email for sending them the invitation to join HRC Square.
Enjoy the Community, see you in HRC Square!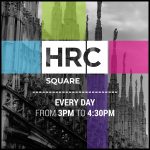 RELAZIONI INDUSTRIALI POST COVID
SPEAKERS:
Stefano Romano SARA ASSICURAZIONI
Lucia Landi CR CENTO
Giovanni Airoldi ACEA GRUPPO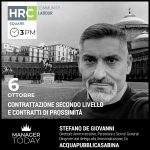 CONTRATTAZIONE SECONDO LIVELLO E CONTRATTI DI PROSSIMITÀ
SPEAKERS:
Paolo Chiocca FIAMM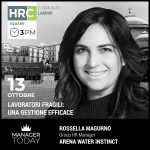 IL DIRITTO ALLA DISCONNESSIONE E LA CULTURA DEL LAVORO
MANAGER TODAY:
Rossella Magurno ARENA
SPEAKERS:
Armando Maggio RENAULT
TECHNICAL PARTNER:
STUDIO TOFFOLETTO DE LUCA TAMAJO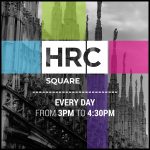 SMART WORKING: ACCORDI E POLICY NECESSARI
SPEAKERS:
Alessandro Megaro EULER HERMES S.A.
TECHNICAL PARTNER:
STUDIO TOFFOLETTO DE LUCA TAMAJO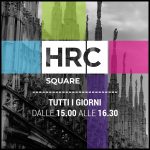 IL FUTURO DEI PREMI DI RISULTATO
SPEAKERS:
Giovanni Airoldi GRUPPO ACEA
Giuseppe Ippolito IREN
TECHNICAL PARTNER:
Diego Paciello STUDIO TOFFOLETTO DE LUCA TAMAJO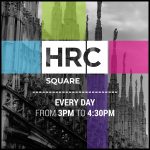 LE NUOVE GENERAZIONI E LE RELAZIONI INDUSTRIALI: COSA CAMBIERÀ?
MANAGER TODAY:
Angela Lepore ZAMBON
SPEAKERS:
Francesco Veneziani SANOFI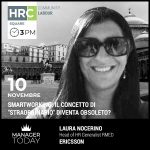 SMART WORKING: IL CONCETTO DI "STRAORDINARIO" DIVENTA OBSOLETO?
MANAGER TODAY:
Laura Nocerino ERICSSON
SPEAKERS:
Marco Sironi ALLEANZA ASSICURAZIONI
Laura Galliani INTERNATIONAL PAPER
TECHNICAL PARTNER:
STUDIO TOFFOLETTO DE LUCA TAMAJO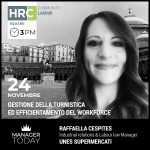 GESTIONE DELLA TURNISTICA ED EFFICIENTAMENTO DEL WORKFORCE
MANAGER TODAY:
Raffaella Cespites UNES SUPERMERCATI
SPEAKERS:
Patrizia Tomasicchio PANDORA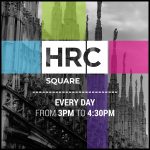 GLI ASPETTI HARD NELLA DEFINZIONE DEL FUTURO DEL LAVORO AGILE
TECHNICAL PARTNER:
STUDIO TOFFOLETTO DE LUCA TAMAJO