*Copy and share the link to give to all the manager and colleagues of your company the opportunity to enroll to the weekly training sessions.
OCTOBER 4 – 7 / 10am-11am – MENTAL WELLBEING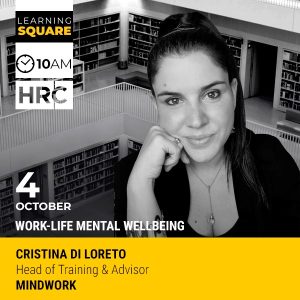 WORK-LIFE BALANCE MENTAL WELLBEING
We often talk about mental wellbeing, self-empowerment, or personal growth. What is the meaning of being well? Why is so important to search for a good balance both in workplaces and in our lives? How important is the balance the we gain or lose in our personal lives? These are only some of the topics we are going to develop in this webinar that constitutes the opening of an entire week dedicated to mental health.
CRISTINA DI LORETO Head of Training & Advisor MINDWORK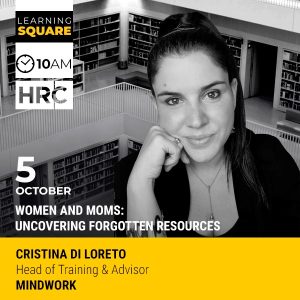 WOMEN AND MOMS: UNCOVERING FORGOTTEN RESOURCES
Mental wellbeing requires engagement, effort, and attention. The emergency we faced affected women more than men, probably for their double role of workers and care givers. In this webinar we face this topic giving some practical tips to reactivate resources and skills that sometimes seems forgotten.
————————————–
CRISTINA DI LORETO Head of Training & Advisor MINDWORK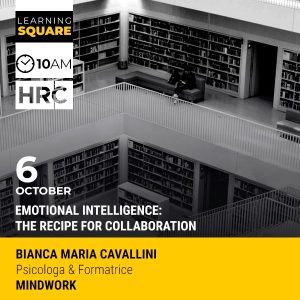 EMOTIONAL INTELLIGENCE: THE RECIPE FOR COLLABORATION 
How emotional intelligence can enhance collaboration? How can we understand others and be understood by them? Which is the role of emotions in workplace? The webinar wants to reflect on these topics for favoring a collaboration culture in the organization.
Bianca Maria Cavallini Psychologist & Trainer MINDWORK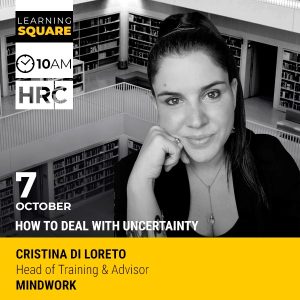 HOW TO DEAL WITH UNCERTAINLY
Human beings by their nature have a strong need for certainty. However, life often confronts us with the challenge of uncertainty. In this webinar we will talk about flexibility, one of the most important skill in life and work. Discover with us how you can train your flexibility that plays a key role in managing uncertainty.
CRISTINA DI LORETO Head of Training & Advisor MINDWORK