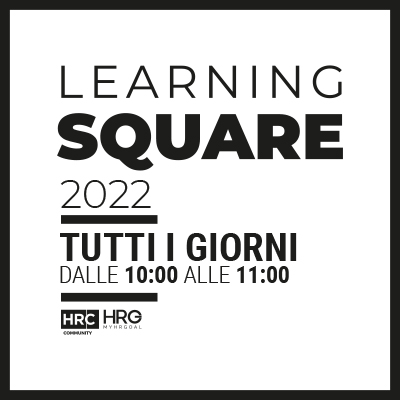 the more you learn, the more you earn
ENROLL all the management
and employees of your company
to allow them access to the
WEEKLY TRAINING SESSION
Is your company member of HRC? Great!
Get your free access to the 660 hours training, every day monday to thursday – 10AM/11AM – for you and all your company!
*Copy and share the link of the entire program 2022 to give the managers and colleagues of your company the opportunity to enroll to the weekly training sessions.
COVID E SALUTE PSICOLOGICA: RITORNO AL BENESSERE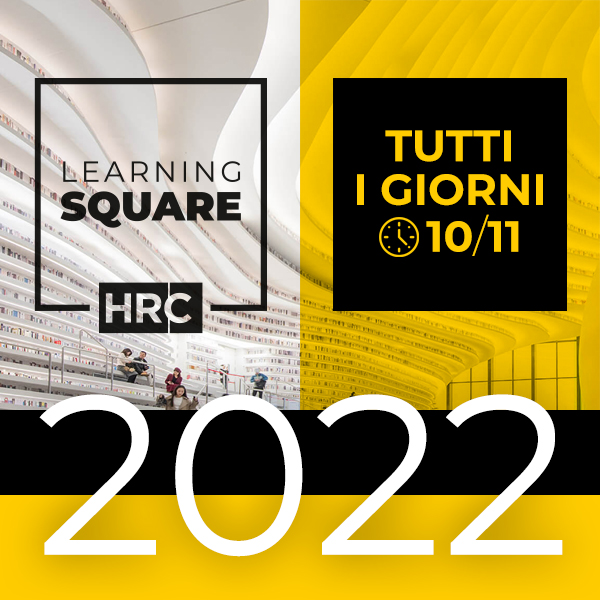 Lunedì 31 LONG COVID E NEURO COVID: CHE COSA SAPPIAMO SUGLI EFFETTI A LUNGO TERMINE?
Martedì 1 RICOMINCIAMO: RIPARTIRE E RAGGIUNGERE I PROPRI OBIETTIVI, SEMPRE
Mercoledì 2 UNA "TESTA" BEN ALLENATA PUÒ VINCERE LE OLIMPIADI
Giovedì 3 LA FINE DEI CAPI? FIDUCIA, DELEGA DIFFUSA E AUTONOMIA DEI COLLABORATORI NEL LAVORO DA REMOTO
LE COMPETENZE NECESSARIE PER FARE LA DIFFERENZA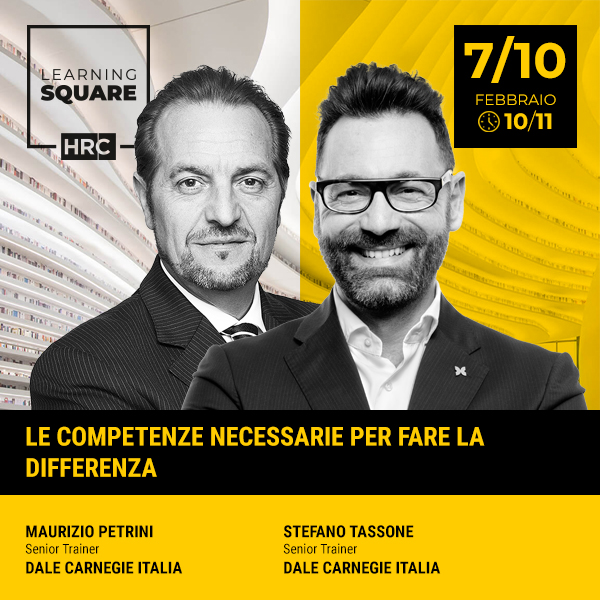 Lunedì 7 GESTIONE DEL TEMPO – I LADRI DI TEMPO NELLA VITA PROFESSIONALE
Martedì 8 ABILITÀ DI VENDITA – CREARE UNA CONNESSIONE POSITIVA NELLA VENDITA: I PRIMI 30 SECONDI
Mercoledì 9 LEADERSHIP – LE ABILITÀ DEI LEADER DI SUCCESSO
Giovedì 10 PUBLIC SPEAKING – CONVINCERE E PERSUADERE: LA SINERGIA VINCENTE TRA LEVA RAZIONALE E LEVA EMOTIVA
PARENTS TUTORING: NEW GENERATIONS @WORK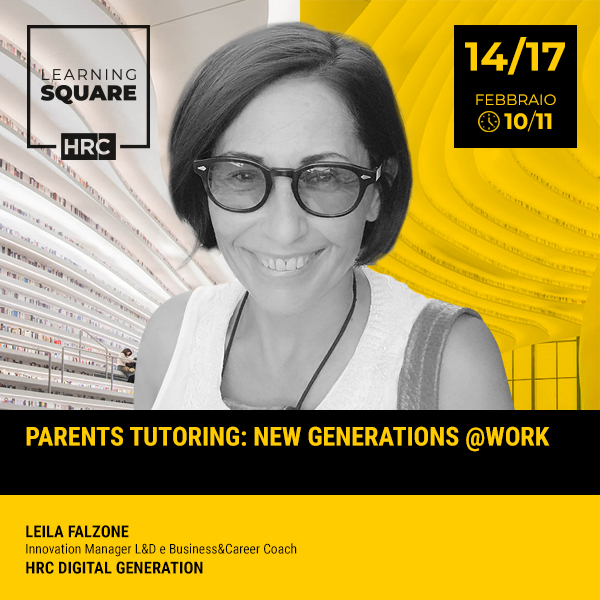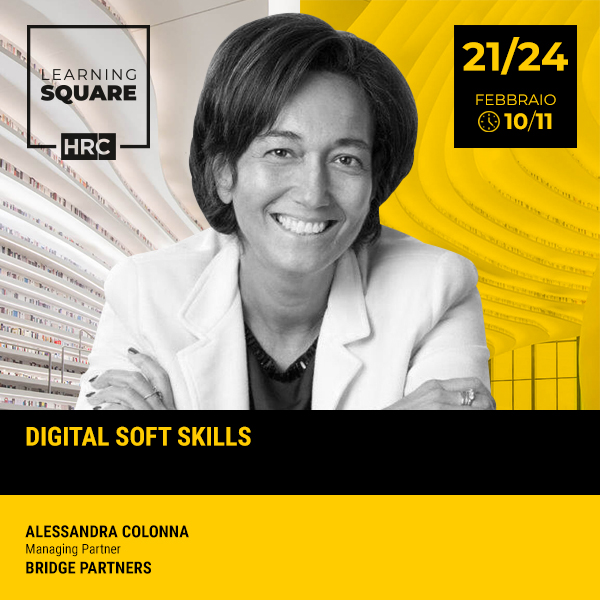 IMPROVE YOUR COMMUNICATION IN A MULTICULTURAL WORKPLACE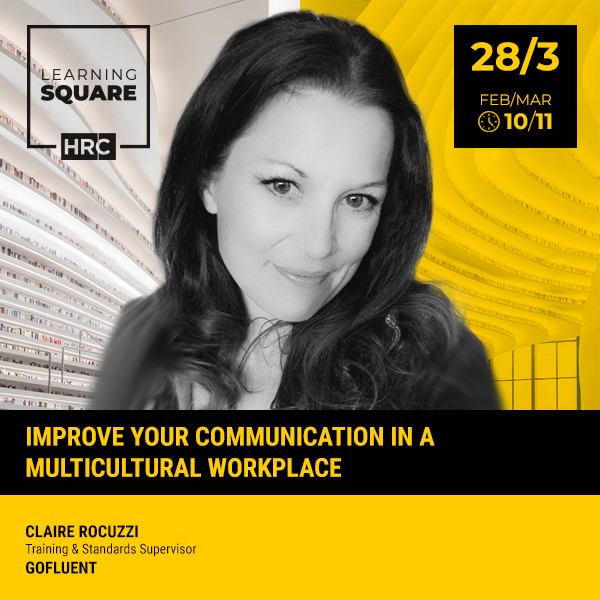 IL POTERE DELLE PAROLE: DOMANDARE, ASCOLTARE, INCLUDERE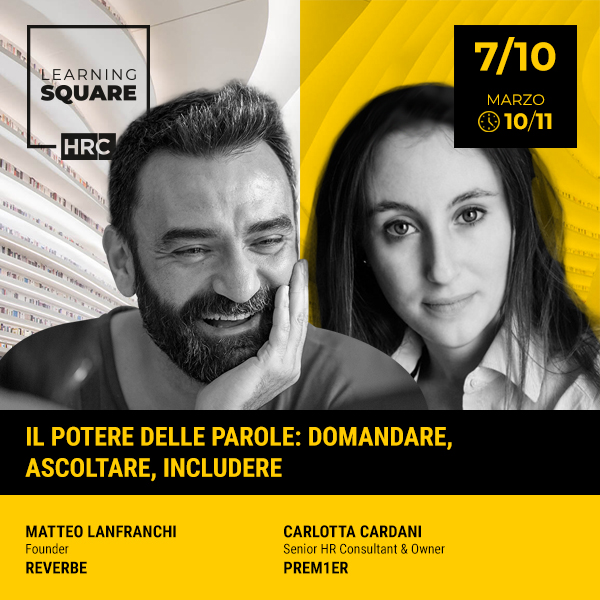 STRUMENTI PER UN MANAGEMENT DI VALORE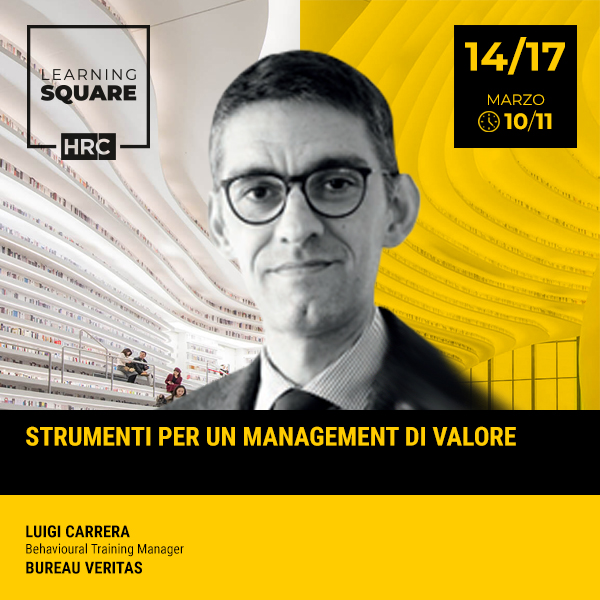 LEADERSHIP DELLE EMOZIONI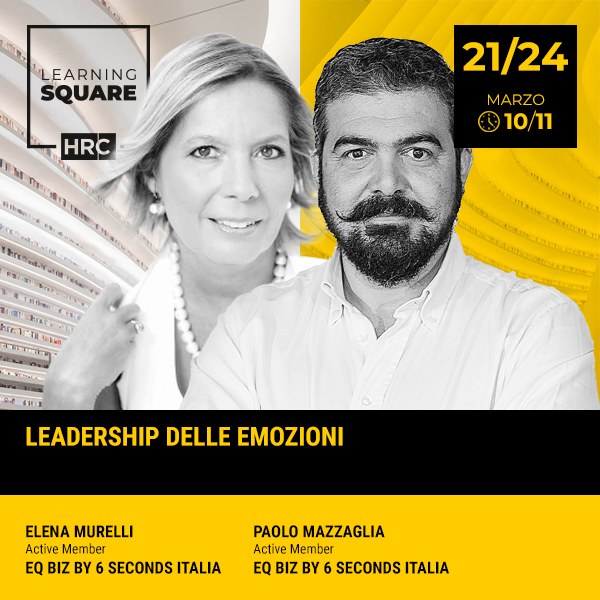 EQ BIZ BY 6 SECONDS ITALIA
HYBRID WORK, L'ETÀ IBRIDA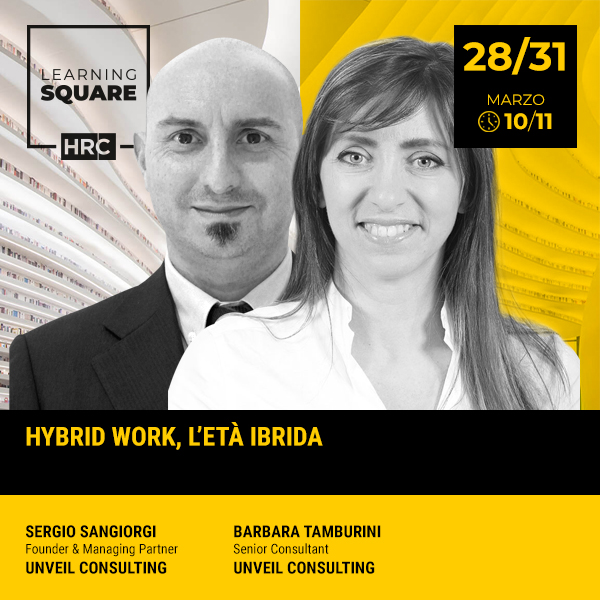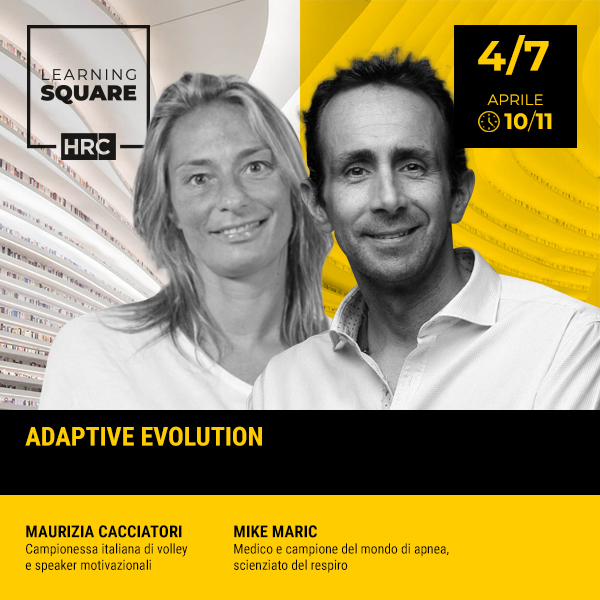 HRC LEARNING & DEVELOPMENT
MOM EMPOWERMENT E WORK-LIFE HARMONY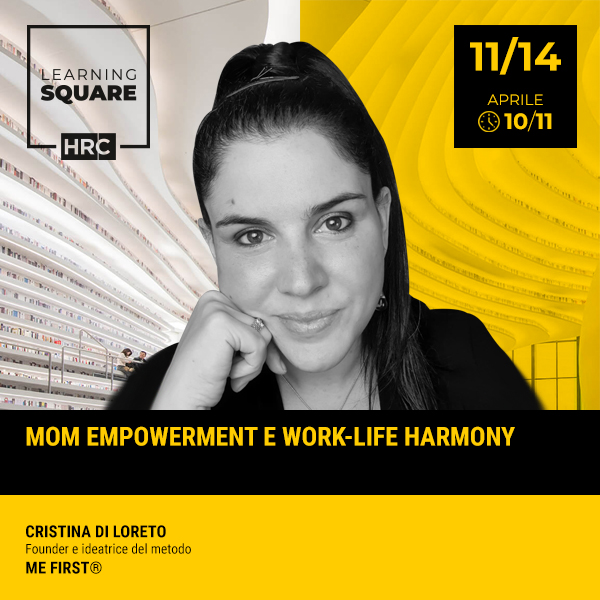 METTERE IN GIOCO LE COMPETENZE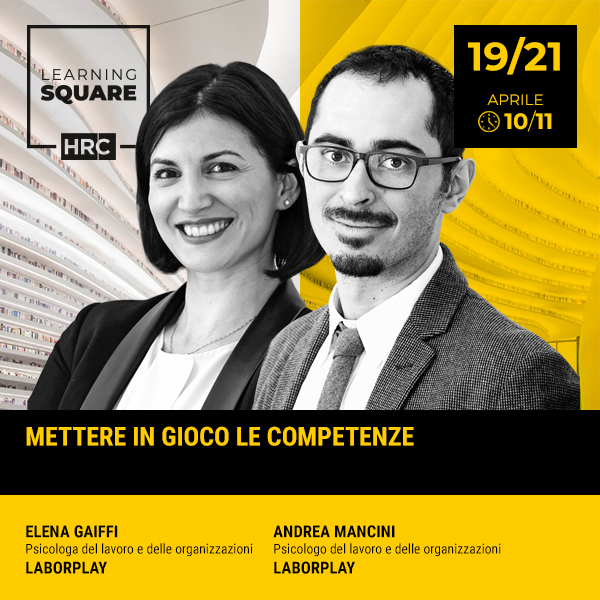 COMPETENZE MANAGERIALI STRATEGICHE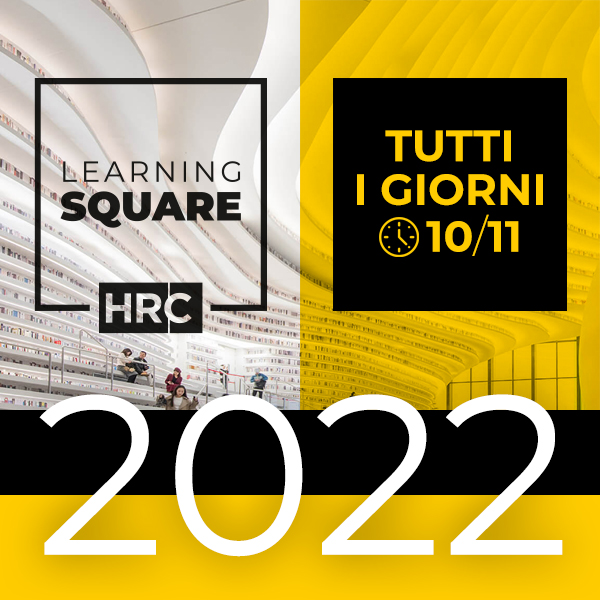 DAL BENESSERE ALLA SOSTENIBILITÀ: LE COMPETENZE PER L'EVOLUZIONE DELLA PERSONA IN AZIENDA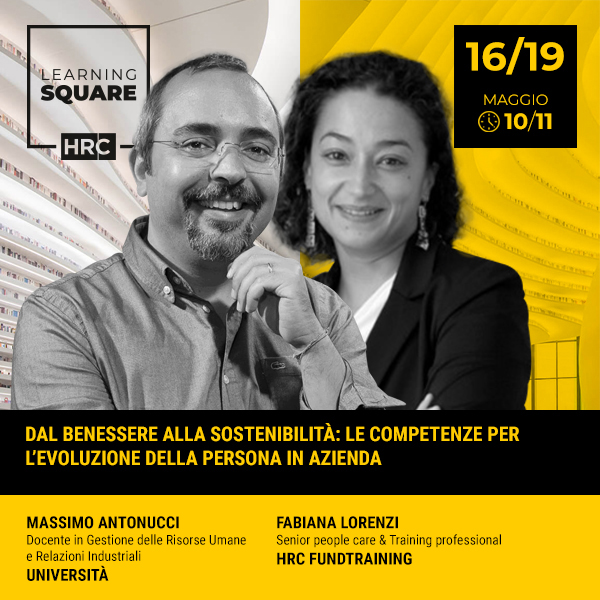 Lunedì 16 JOB CRAFTING PER MIGLIORARE LA PRODUTTIVITÀ E IL BENESSERE SUL POSTO DI LAVORO
Martedì 17 EMOTIONAL SAFETY: LA SICUREZZA EMOTIVA AL LAVORO
Mercoledì 18 #NonFermartiIniziaAFormarti: LA FORMAZIONE AZIENDALE PER UNA RIPRESA CON MAGGIORE SLANCIO
Giovedì 19 DRIVING CORPORATE SUSTAINABILITY: LE SFIDE DELL'IMPRESA E L'INTEGRAZIONE DELLA SOSTENIBILITA' NEI PROCESSI AZIENDALI
LE COMPETENZE PER IL FUTURO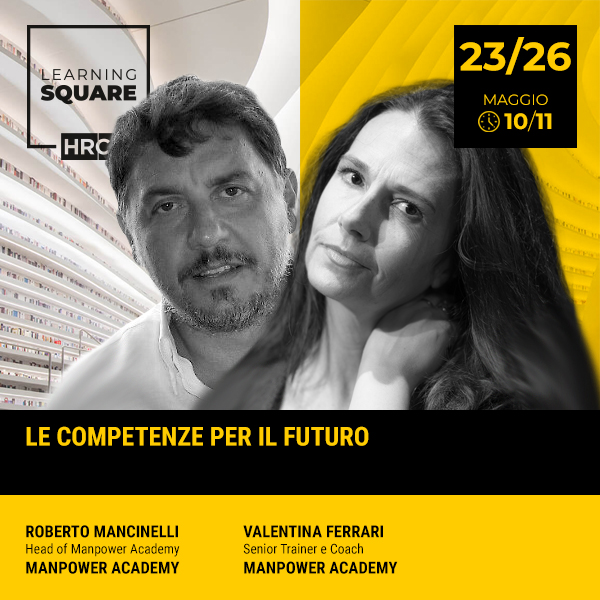 Lunedì 23 IL MODELLO DELLE COMPETENZE DEL FUTURO PER MUOVERSI CON AGILITÀ NELLA SOCIETÀ 5.0
Martedì 24 ANTIFRAGILE CAMPUS: DALLA RESILIENZA ALL'ANTIFRAGILITÀ, PER APPRENDERE DAL FUTURO SVILUPPANDO L'AUTO EFFICACIA NEL CAMBIAMENTO
Mercoledì 25 LINGUAGGI NARRATIVI PER ORGANIZZAZIONI: COSTRUIRE STORIE PER CAMBIARE MINDSET
Giovedì 26 IL MONDO DELLA COMPLESSITÀ E LA METAFORA DEGLI SCACCHI
EMOTIONAL SKILLS PER LO SVILUPPO DEL POTENZIALE PERSONALE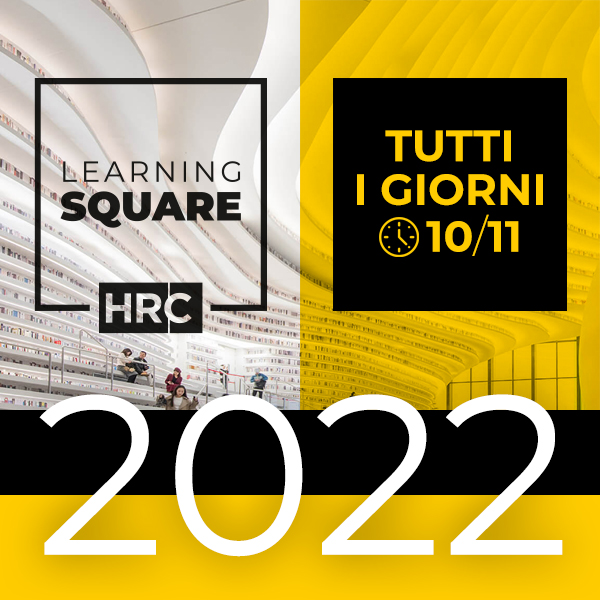 RACCONTARE STORIE PER ISPIRARE LE AZIONI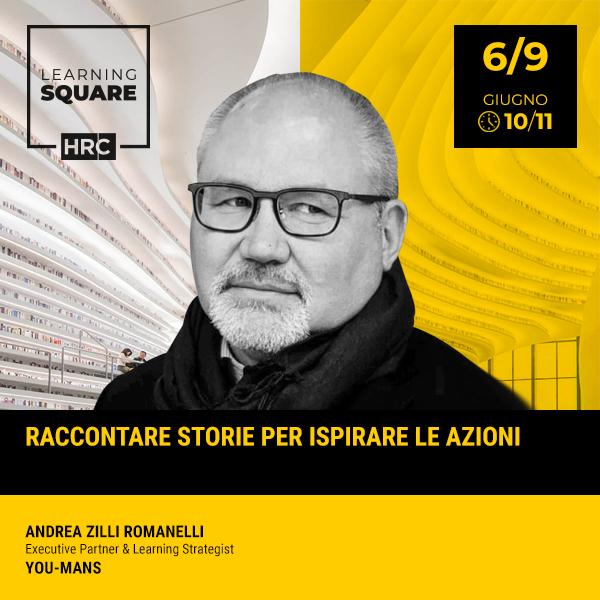 LEADING ONLINE MEETINGS EFFECTIVELY: HOW TO FACILITATE VIRTUAL COMMUNICATION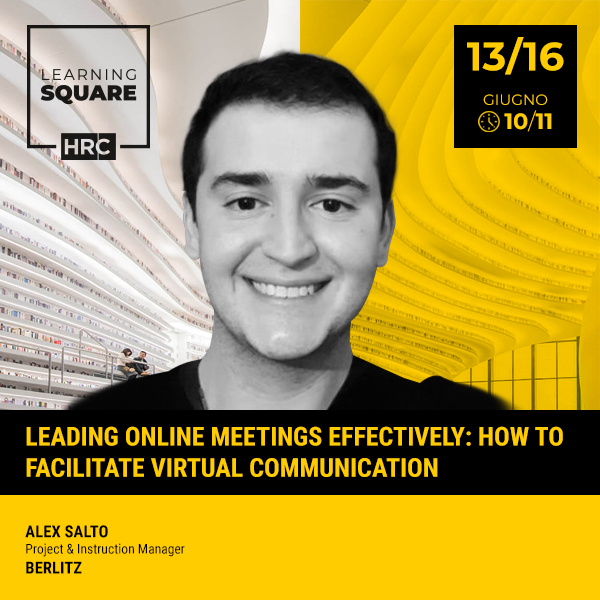 SI PARLA TANTO DI SOSTENIBILITÀ: COME AGIRLA?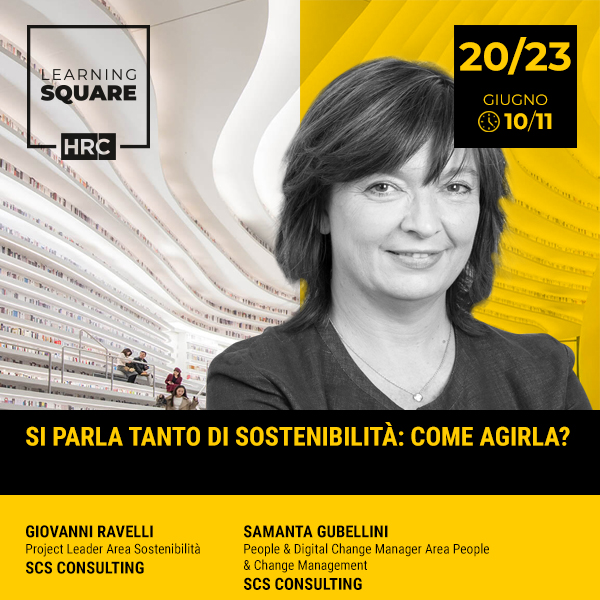 INNOVATION ATTITUDE: PERCHÉ L'INNOVAZIONE È PRIMA DI TUTTO ATTITUDINE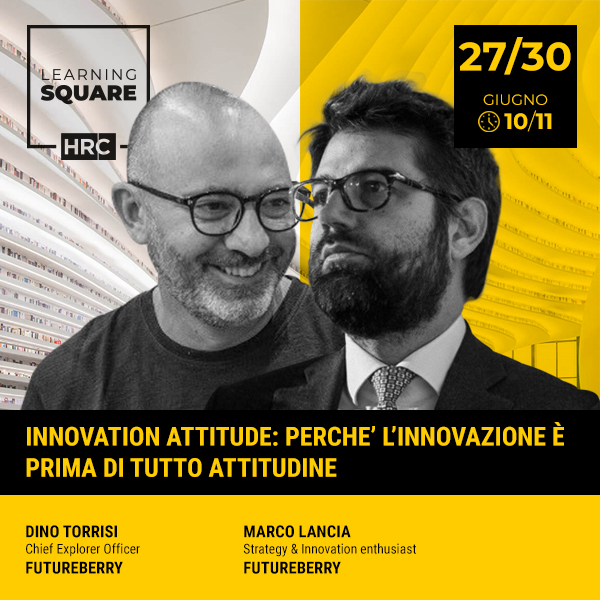 LA CYBERSECURITY – UN PROBLEMA PER TUTTI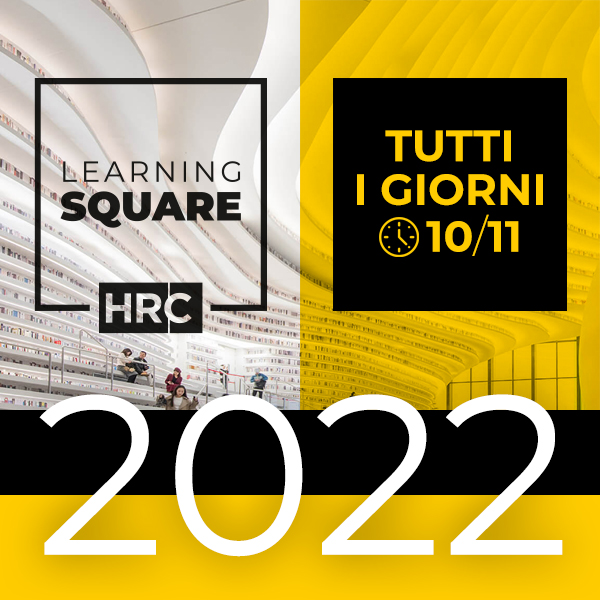 CAPO, SI NASCE O SI DIVENTA? È TUTTA UNA QUESTIONE DI LEARNING AGILITY?