OCTOBER 18 – 21 / 10am-11am – DIVERSITY & INCLUSION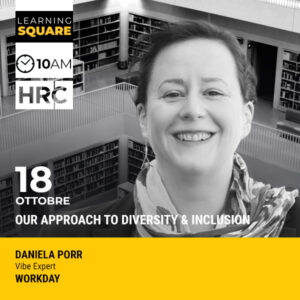 OUR APPROACH TO DIVERSITY & INCLUSION
The Business Case for Diversity Inclusion is clear – now what?
Companies know that diversity in the workplace is important. But just knowing this isn't enough, and the right tools are needed to build inclusive, diverse workplaces and to build a culture of belonging. Join this session to learn more about Workday's VIBE™ approach to Value Inclusion, Belonging, and Equity for all and how a structured approach taking into account outcomes, indicators, and actions can help to drive lasting change.
DANIELA PORR Vibe Expert WORKDAY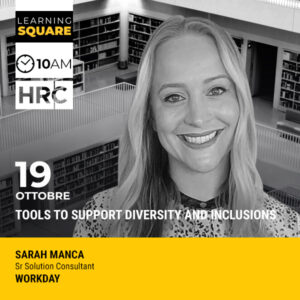 TOOLS TO SUPPORT DIVERSITY AND INCLUSIONS
We're investing in our solutions to create a great workplace for everyone—and help you do the same at yours. Learn how Workday's cloud solution empowers customers to gain critical real-time insight to shape D&I strategies with a data-driven approach, build a diverse workforce, and create a culture of belonging to support the future of work.
SARAH MANCA Sr Solution Consultant WORKDAY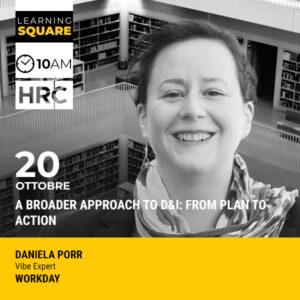 A BROADER APPROACH TO D&I: FROM PLAN TO ACTION
In this session we will take a deep dive to explore how tools can help move the needle to a more inclusive workplace. We will look at examples on how to infuse Belonging, Diversity and Inclusion across all of HR and Talent Management, will look at why Skill Management and D&I go hand in hand, and think about how to include employees in these efforts and create a great, inclusive employee experience.
DANIELA PORR Vibe Expert WORKDAY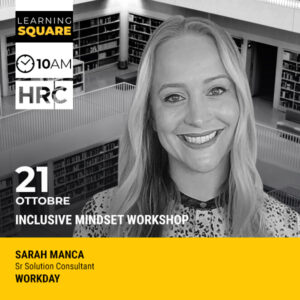 INCLUSIVE MINDSET WORKSHOP
– Workshop
– Breakout discussions
SARAH MANCA Sr Solution Consultant WORKDAY