Diventa
HRC Recommended Partner
——————–
Essere Partner della Community HRC significa accreditarsi nel più importante network di HR Managers, ottenendo benefici in termini di posizionamento e lead generation e sviluppando relazioni di valore per il tuo business.
COS'È



l'HRC Partnership Program
——————–
E' il programma creato ad hoc per chi desidera entrare nel più grande ed importante network di aziende presente in Italia e non solo. Ogni anno HRC collabora con +100 Partner contribuendo a fornire soluzioni alle aziende del network. L'HRC Partnership Program rilascia l'accreditamento valido nell'anno solare.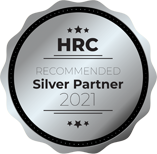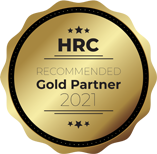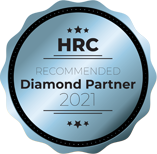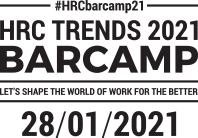 BARCAMP – L'annuale e primo appuntamento della Community HRC che si pone come obiettivo primario quello di avviare ogni anno l'Osservatorio principale sui trend relativi al mondo HR e di raccogliere gli stimoli delle più importanti organizzazioni e dei player di mercato.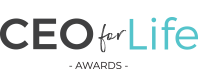 CEO for Life Awards – È un riconoscimento che viene assegnato ai CEO che si pongono l'obiettivo di diffondere e promuovere iniziative a favore della vita. Si tiene ogni anno presso gli IBM Studios nella giornata mondiale della Felicità.

WELL@WORK – Il più importante momento di confronto per ridefinire concretamente nuovi modelli di welfare, il luogo dove viene rappresentato lo scenario del benessere organizzativo, evidenziandone i trend attraverso la presentazione delle migliori iniziative a sostegno del benessere dei dipendenti da parte di aziende prestigiose, oltre che momento di confronto sulle strategie per fare innovazione in tal ambito.

TAVOLA ROTONDA – Il primo Osservatorio in Italia in termini di partecipazione sul Futuro del lavoro. Appuntamento storico giunto alla 15° edizione. Ogni anno coinvolge le organizzazioni più importanti, le Istituzioni e i player più innovativi sul mercato in grado di delineare i trends.

DIGITAL TRANSFORMATION FORUM – L'HRC Digital Trasformation Forum è il primo appuntamento organizzato da HRC in cui si affrontano, insieme ad Istituzioni ed Aziende, tutti i temi emergenti di trasformazione digitale ed innovazione dall'integrazione di nuove tecnologie, a "mindset and cultural change", ai temi organizzativi e manageriali per percorsi di adoption di nuovo strumenti. Un focus particolare sarà dedicato all'intelligenza artificiale e l'utilizzo che di questa si sta già facendo nel business e come le direzioni HR la possono utilizzare.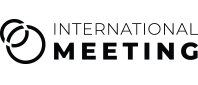 INTERNATIONAL MEETING – Avere un overview internazionale è imprescindibile in un mondo sempre più globale. HRC Community farà vivere ai Direttori della Community un'esperienza di rilievo internazionale in uno dei principali appuntamenti europei sul Futuro dell'HR.

HRC TRENDS – Appuntamenti dedicati a raccogliere, condividere e risolvere i needs delle Community verticali. Chiudono un breve ciclo di HRC SQUARE, portando il contributo dei diversi Manager Today e l'overview di Premium Partner.

HRC SQUARE – OGNI GIORNO PER LAVORARE INSIEME
Ogni grande traguardo viene raggiunto a partire da piccoli passi. Abbiamo iniziato condividendo una visione e l'abbiamo portata avanti. Ora la stiamo trasformando in una realtà sempre più grande. Ogni giorno una piazza dedicata ai Responsabili di Funzione per ripensare al ruolo HR e alle nuove sfide attraverso un nuovo modo di lavorare, con la technical overview in esclusiva dei Partner.

HRD SQUARE – Meeting room dedicata ai Direttori HR della Community per avere una unità di crisi sempre aperta in cui poter confrontare le proprie esperienze ed i propri need rispetto a come poter affrontare e gestire insieme l'emergenza COVID-19, sia in termini di crisis management sia in termini di business continuity, con la vision in esclusiva dei Partner.

INTERNATIONAL HRD SQUARE – Meeting Room dedicated to the HR Directors of the Community aimed at always having an Open Working Unit, in order to share and compare one's experiences and needs concerning questions on how to face and manage their needs, in terms of crisis management as well as in business continuity terms.

MYHRGOAL – La Business Community proposta da HRC Community e dedicata esclusivamente a profili HR. Composta da più di 500 Aziende e più di 6000 Utenti, MyHRGoal consente di fare networking, scambiare practice e idee, fare benchmarking online in maniera innovativa e rivoluzionaria e non solo, MyHRGoal rappresenta il punto di raccolta e di iscrizione di ogni incontro proposto da HRC Community.

BUSINESS MEETING – Incontri ad Hoc tra aziende e Premium Partner della Community HRC, del mercato nazionale e internazionale. Un'opportunità di scambio unica, mediata da HRC, per presentare alle aziende Premium del network, player di mercato Premium in grado di accelerare lo sviluppo e offrire opportunità di crescita. HRC offre alle aziende della Community solo opportunità di incontrare "Premium Partner Recommended"
richiedi info
partnership@hrcigroup.com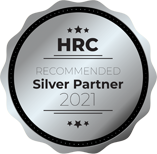 Esempio di piano
• Pagina Partner Finder MyHRG
• N. 3 HRC Square
• N. 1 Trends o evento
• N. 3 Business Meeting
…………………………………..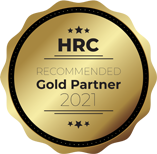 Esempio di piano
• Pagina Partner Finder MyHRG
• N. 5 HRC Square
• N. 2 HRD Square
• N. 1 Trends o evento
• N. 5 Business Meeting
…………………………………..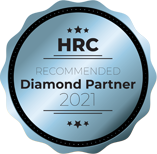 Esempio di piano
• Pagina Partner Finder MyHRG
• N. 8 HRC Square
• N. 3 HRD Square
• N. 1 Trends
• N. 1 evento
• N. 10 Business Meeting
…………………………………..