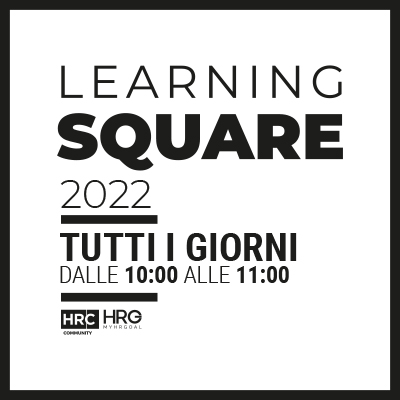 LE COMPETENZE NECESSARIE PER FARE LA DIFFERENZA
*Copy and share the link to give to all the manager and colleagues of your company the opportunity to enroll to the weekly training sessions.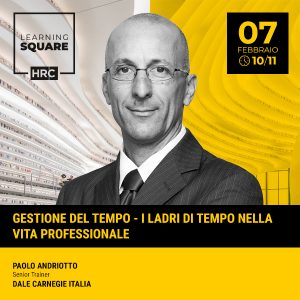 GESTIONE DEL TEMPO – I LADRI DI TEMPO NELLA VITA PROFESSIONALE
Chi consegna il lavoro oltre la scadenza, chi ci costringe a lunghe e inconcludenti riunioni, chi ci mette troppo a prendere una decisione, questi sono solo alcuni dei cosiddetti "ladri di tempo" nella nostra vita personale e professionale. Come possiamo prevenire o contenere gli effetti che possono avere su di noi e sui nostri livelli di stress?
PAOLO ANDRIOTTO Senior Trainer DALE CARNEGIE ITALIA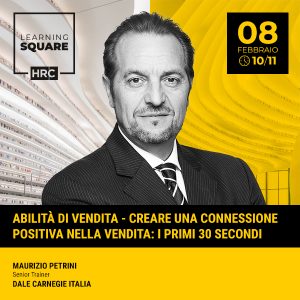 ABILITÀ DI VENDITA – CREARE UNA CONNESSIONE POSITIVA NELLA VENDITA: I PRIMI 30 SECONDI
Come possiamo aprire un primo appuntamento o una telefonata con un nuovo cliente? Come attirare e mantenere la sua attenzione parlando di argomenti di suo interesse? I commerciali di successo fanno qualcosa che Internet non può fare: creano relazioni interpersonali che portano alle vendite. Scopri come creare una connessione positiva con il tuo interlocutore già nei primi 30 secondi e diventare un top perfomer della vendita.
MAURIZIO PETRINI Senior Trainer DALE CARNEGIE ITALIA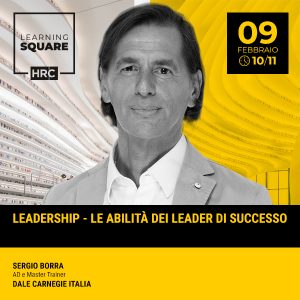 LEADERSHIP – LE ABILITÀ DEI LEADER DI SUCCESSO
Solo il 30% dei lavoratori esprime al massimo il proprio potenziale. Le performance si riducono proporzionalmente al diminuire dell'engagement sul posto di lavoro, generando più costi che valore. Saper motivare e favorire un clima di coinvolgimento, sono qualità necessarie per diventare il leader di un team di successo e incrementare le prestazioni fino al 202%* (Fonte: Gallup, State of the American Workplace). Scopri come migliorare le tue abilità di leader e far crescere il tuo team.
SERGIO BORRA AD e Master Trainer DALE CARNEGIE ITALIA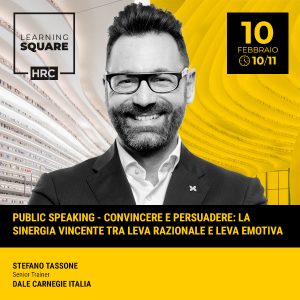 PUBLIC SPEAKING – CONVINCERE E PERSUADERE: LA SINERGIA VINCENTE TRA LEVA RAZIONALE E LEVA EMOTIVA
Qual è la differenza tra convincere e persuadere? Che tu debba parlare di fronte a una grande platea, condurre una riunione o presentare efficacemente la tua azienda a un cliente, è importante avere ben chiari questi aspetti per lasciare un segno nella mente e nel cuore di chi ti ascolta.
STEFANO TASSONE Senior Trainer DALE CARNEGIE ITALIA