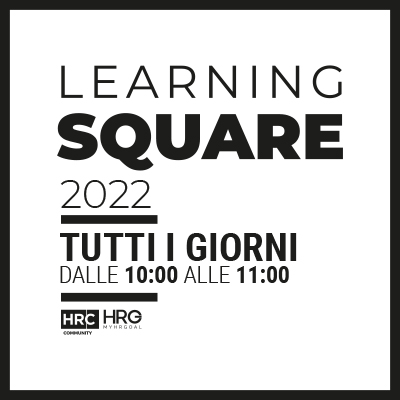 INNOVATION ATTITUDE: PERCHÉ L'INNOVAZIONE È PRIMA DI TUTTO ATTITUDINE
*Copy and share the link to give to all the manager and colleagues of your company the opportunity to enroll to the weekly training sessions.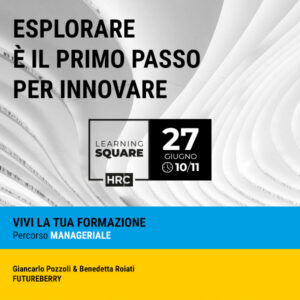 ESPLORARE È IL PRIMO PASSO PER INNOVARE
Innovare è un viaggio fantastico, che inizia con l'esplorazione. Nell'era moderna in cui viviamo la capacità di cogliere e saper leggere i cambiamenti è sempre più vitale per affrontare le sfide che un mondo VUCA (Volatility, Uncertainty, Complexity, Ambiguity) ci pone davanti. Insieme andiamo ad esplorare il presente, analizzeremo alcuni fenomeni e studieremo i trend, dando spazio alla curiosità.
GIANCARLO POZZOLI Senior Partner FUTUREBERRY
BENEDETTA ROIATI Strategic Researcher and Designer FUTUREBERRY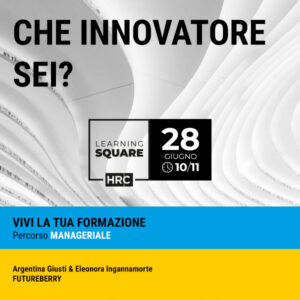 CHE INNOVATORE SEI?
Innovazione è un sostantivo, tipicamente collegato a processi e strumenti. Ma la chiave dell'innovazione è umana, risiede nell'essere innovativi. Ognuno di noi può essere un "Explorer", un "Challenger" o un "Maker" e questa attitudine può essere sviluppata, coltivata, esaltata. Perché l'innovazione è innanzitutto un'attitudine, e noi dall'attitudine partiremo, da come riconoscerla in noi e coltivarla.
ELEONORA INGANNAMORTE Strategic Designer FUTUREBERRY
ARGENTINA GIUSTI Change and Innovation Designer FUTUREBERRY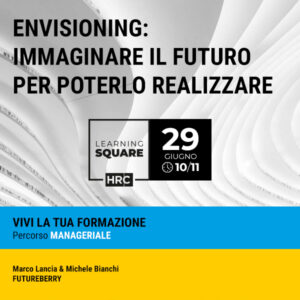 ENVISIONING: IMMAGINARE IL FUTURO PER POTERLO REALIZZARE
Il viaggio di innovazione ha una prima destinazione: il futuro. Da sempre l'immaginazione ha nutrito il futuro e l'innovazione. La capacità di immaginazione dei grandi scrittori del passato ha ispirato e nutrito l'innovazione e lo sviluppo tecnologico in cui viviamo. Pensate che il leggendario telefono Startac della Motorola sia nato per caso? Insieme alleneremo la nostra capacità di immaginazione e di visione, imparando a disegnare futuri plausibili, possibili e preferibili.
MARCO LANCIA Strategy & Innovation enthusiast FUTUREBERRY
MICHELE BIANCHI Strategic Designer FUTUREBERRY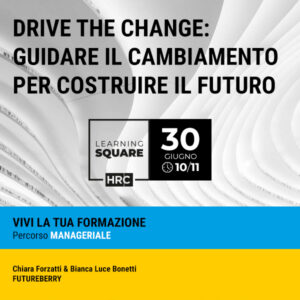 DRIVE THE CHANGE: GUIDARE IL CAMBIAMENTO PER COSTRUIRE IL FUTURO
Dopo aver capito che innovatore siamo, come interpretare cosa sta succedendo intorno a noi e immaginato il futuro è tempo di partire per realizzarlo. L'innovazione richiede un cambio di mentalità, un approccio completamente nuovo, delle modalità di azione nuove. Saper coinvolgere le persone, allenarsi alla sperimentazione e sviluppare la creatività intesa come opposto alla prevedibilità sono i requisiti per poter mettersi alla guida dei processi di innovazione. Insieme entreremo in quest'area e proveremo a capire come poter lavorare su questi aspetti ed essere pronti ad innovare.
CHIARA FORZATTI Catalyst for change FUTUREBERRY
BIANCA LUCE BONETTI Strategic designer & innovation player FUTUREBERRY