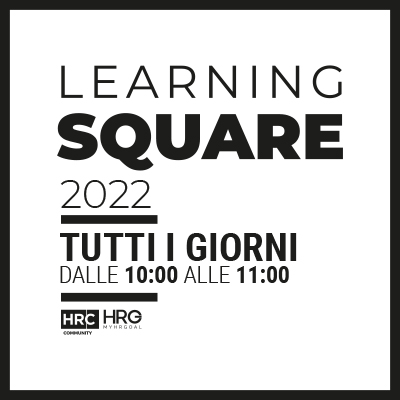 METTERE IN GIOCO LE COMPETENZE
*Copy and share the link to give to all the manager and colleagues of your company the opportunity to enroll to the weekly training sessions.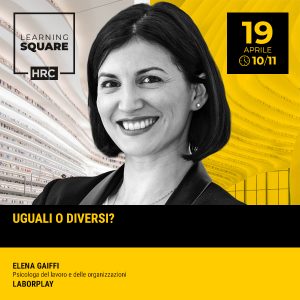 UGUALI O DIVERSI?
La volatilità e la complessità dei contesti rendono sempre più stringente la necessità di dotarsi di team solidi. Questo corso fornirà spunti di riflessione sulla fiducia reciproca, il riconoscimento delle competenze degli altri e la disponibilità a cedere "quote di potere" tenendo il focus sull'obiettivo comune, per contribuire enormemente alla costruzione delle solide fondamenta di cui un team necessita in contesti incerti e fluidi.
ELENA GAIFFI Psicologa del lavoro e delle organizzazioni LABORPLAY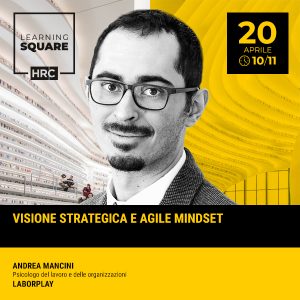 VISIONE STRATEGICA E AGILE MINDSET
La trattazione del tema consentirà ai partecipanti di approfondire il significato applicativo di due competenze che più delle altre segnano il confine tra passato e presente, determinando la differenza tra approccio euristico e approccio tempestivo. L'obiettivo del modulo è far comprendere l'importanza di una rapida ed energica presa di decisione, possibile solo riuscendo a guardare le complessità da diversi punti di vista, con curiosità e ottimismo.
ANDREA MANCINI Psicologo del lavoro e delle organizzazioni LABORPLAY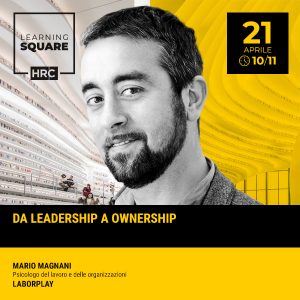 DA LEADERSHIP A OWNERSHIP
Talvolta essere in emergenza non significa solo gestire scenari esterni inconsueti, ma anche scenari interni all'organizzazione sconvolti, per esempio, dall'assenza improvvisa e prolungata di figure chiave. La necessità di passare da una cultura gerarchica alla cultura della responsabilità diffusa è sempre più stringente. Questo modulo aiuterà i partecipanti a interrogarsi su come renderlo possibile.
MARIO MAGNANI Psicologo del lavoro e delle organizzazioni LABORPLAY