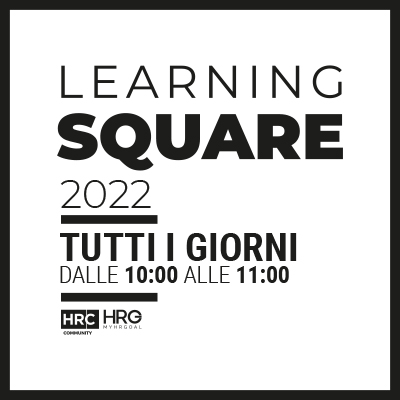 MESTIERE CAPO: DOTE INNATA O LEARNING AGILITY?
*Copy and share the link to give to all the manager and colleagues of your company the opportunity to enroll to the weekly training sessions.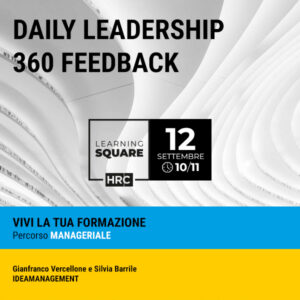 DAILY LEADERSHIP 360 FEEDBACK
La leadership non si definisce con le teorie ma la si realizza attraverso comportamenti che sono osservabili e, di conseguenza, misurabili. Con lo strumento 360° Daily leadership, ogni manager potrà conoscere il proprio profilo di leadership e leggere il suo tracciato di efficacia. È un modello semplice, ma potente, che descrive le direzioni e i territori di attività quotidiana del capo. Questo lo aiuterà a focalizzarsi sui propri punti di forza e ad agire su quelli da allenare.
GIANFRANCO VERCELLONE Senior Partner IDEAMANAGEMENT
SILVIA BARRILE Docente, Coordinatore Area Assestment IDEAMANAGEMENT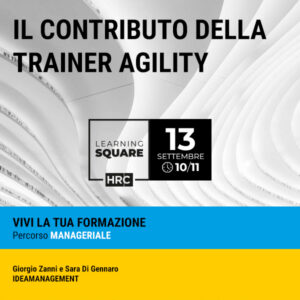 IL CONTRIBUTO DELLA TRAINER AGILITY
Un capo-leader è soprattutto un buon maestro. Attraverso l'apprendimento continuo i collaboratori crescono nella competenza, guadagnano autonomia e si meritano una delega piena. Costruire le condizioni ideali per una learning organization è un must operativo per un manager. Conoscere e misurare la trainer agility significa acquisire una consapevolezza che facilita la gestione e la trasmissione delle competenze , ma anche gettare le basi per il Lifelong Learning che abilita i processi critici di Upskilling e Reskilling.
GIORGIO ZANNI Executive Coach, Responsabile area Learning IDEAMANAGEMENT
SARA DI GENNARO Business Development manager & Senior HR Consultant IDEAMANAGEMENT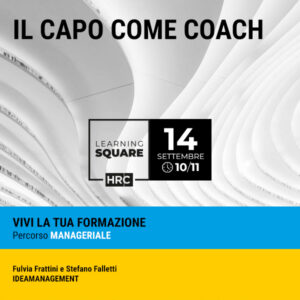 IL CAPO COME COACH
Il linguaggio fondamentale tra capo e collaboratore è quello del coaching : migliora le performance lavorando sullo sviluppo delle competenze, agendo sulle leve motivazionali che sono specifiche di ogni individuo. Sviluppare le competenze delle risorse non è solo responsabilità di un capo, ma anche uno stile di leadership che coinvolge, riduce le conflittualità, garantisce pieno commitment e profondo engagement. Riuscire a motivare e ad accelerare la crescita dei talenti attraverso l'azione dei capi coach produce risultati duraturi per l'organizzazione.
FULVIA FRATTINI Responsabile area Coaching IDEAMANAGEMENT
STEFANO FALLETTI Executive Coach, Trainer IDEAMANAGEMENT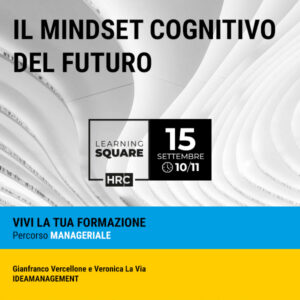 IL MINDSET COGNITIVO DEL FUTURO
Ogni manager ha quattro preziose competenze dalla sua parte: i pensieri manageriali. Il Pensiero Sistemico permette di riconoscere i nessi tra cause ed effetti Il Pensiero Innovativo permette di identificare nuove idee e di verificarne la fattibilità. Il Pensiero Anticipatorio ci aiuta a comprendere i trend e a formulare previsioni. Il Pensiero Strategico è di ausilio ad analizzare la situazione per fissare obiettivi ed allocare risorse. Avere la consapevolezza di cosa siano e dove si applicano questi pensieri, permette di mettere in equilibrio la ragione con l'emozione.
GIANFRANCO VERCELLONE Senior Partner IDEAMANAGEMENT
VERONICA LA VIA Docente, Consulenze Marketing Strategico IDEAMANAGEMENT