CONNECTING THE DOTS
Social disruption is reshaping the world around us and it is bringing about a wave of new efficient and creative technologies that are challenging the way organisations operate. As a result, the traditional business models we are familiar with are being questioned and risk being displaced at lightning speed by newer and more innovative models.
The current éra is characterised by constant connectivity with changing communities and, as history has repeatedly taught us, Knowledge Possession empowers companies allowing them to put their fingers on the pulse of their business to gain the edge.
GAINING THE EDGE AT THE EUROPEAN HRC MEETING
What is the impact of these dynamics on the labour market? What drives disruption? What will be the new learning paradigm and the key business drivers transforming HR?
All this and more in the European HRC Meeting 2018 "Meet the Future".
Friday 8 june
14,00 GUESTS CHECK IN
14,30 WELCOME & NETWORKING TIME
15,30 TEST DRIVE EXPERIENCE powered by SEAT
15,30 – 17,30 
OFFICIAL PRESENTATION OF THE INTERNATIONAL TALENT PROGRAM HRC ACADEMY
The International Talent Program boosts the growth of HR Professionals by upgrading and empowering the competencies that HR needs in organisations today. The Program is based on two pillars: a Customized Project Work and Experiential Visits in Top Companies all over the Europe.
KICK OFF EUROPEAN STEERING COMMITTEE HRC ACADEMY AND AMBASSADOR AWARDS
The future of the upcoming generations is the most important challenge facing Europe today. In this scenario, the Steering Committee of the HRC Academy sets out to find, guide and cultivate young talent seeking to grow within the Human Resources universe. The members of the Steering Committee will have the opportunity to meet and work dynamically and collaboratively to design the HRC Academy's International Program. A valuable opportunity to compare the most innovative trends and current best practices in the HR.
HR COMPANY STAFF MEETING
Book the rooms to organize Company staff meetings that create a sense of committment and connectdedness among team members.
19,00 WELCOME APERITIF
20,00 DINNER
---

Saturday 9 june
08,30 Registration & Welcome Coffee
09,00 WELCOME & WARM-UP
Welcome MELIA' HOTELS INTERNATIONAL
Icebreaking HRC GROUP
Moderator Richard Mosley Global Vice President of Strategy UNIVERSUM GLOBAL
09,30 OPENING KEYNOTE – FUTURE OF WORK & IMPACT OF TECHNOLOGY
Luca de Meo CEO SEAT S.A.
10,00 TOP SPEAKER ROUND TABLE: DIGITAL TRASFORMATION AND ITS IMPACT IN HR, AND THE ARISING CHALLENGES FOR HR DIRECTORS
Peter Burman President EF
Luis Conde President and Founder SEELIGER Y CONDE, Member of the Advisory Board AMROP
Xavier Ros Executive Vice-President Human Resources SEAT S.A.
Stefano Scabbio President Mediterranean, Northern and Eastern Europe MANPOWERGROUP
Claudia Tattanelli Chairman Strategic Board UNIVERSUM GLOBAL

10,45 INSPIRATIONAL KEYNOTE – BIG DATA, AI AND ORGANIZATIONAL AGILITY: A NEW PERSPECTIVE ON HOW TO IMPROVE THE AGILITY OF YOUR COMPANY 
Alessandro  Di Fiore Founder & CEO ECSI CONSULTING, Chairman HARVARD BUSINESS REVIEW ITALY
11,05 KEYNOTE
David Livermore President CULTURAL INTELLIGENCE CENTER

11,30 Coffee Break
12,00 HR MASTERCLASSES – GOING BEYOND

Digital HR Transformation & A.I.
Disruption and new technologies are the new buzzwords for business leaders today and it is fundamental that organizations embrace digital transformation to be in a position to sustain higher growth. Learn more about how other companies are developing and executing a digital transformation strategy that can respond to the future challenges of digitization.
Strategic Talent Management
Acquiring talent is one of the biggest strategic challenges for businesses, and managing talents is proving to be a conundrum in all organisation large and small, locally and globally. This masterclass will examine how you can win the war for talent by delivering a range of approaches, which lets you and your organization align your future with your current inventory of skills.
Candidate Experience
Candidate experience includes every kind of contact a job seeker has with your Brand throughout the recruitment (and the hiring) process. With the Z Gens massively entering the labour market in a few years (and creating a transition that will deeply re-shape the workforce), how to build a best in class candidate experience journey with the new generations at work?
HR Analytics & People Strategies
HR Analytics can be the secret weapon that HR has to deploy in order to create a successful people strategy, retain the right talents and enlight a measurable contribution to the core business objectives. Inside the company's top priorities agenda, assets such as revenue, customer satisfaction and market share are reached by a new focus on employees.
Global Welfare Overview
Building a good company image is also about providing a good employees' welfare plan, but difficulties arise when managing multinational firms in which welfare policies require harmonisation and balance at group's level. Different legal and tax environments across jurisdictions may originate inconsistencies and jeopardize alignment of the overall compensation system. This masterclass offers you the opportunity to explore the current legal landscape in major European jurisdictions and to gain tools and strategies to better tailor your global welfare plan.
Inclusive Workplace Culture
Diversity is an important issue for any modern business, but it's not enough to hire people of different races, nationalities, genders. In fact, everyone needs to feel truly welcome and free to express her/his value. That's the reason why an inclusive workplace culture is paving the way for an innovative, and more conscious, future.
14,00 Light Lunch
15,00 HR MASTERCLASSES WRAP – UP
Moderator Simon Dolan – President and Chair of the Board of Trustees GLOBAL FUTURE OF WORK FOUNDATION
16,00 KEYNOTE – FUTURE OF SKILLS: AN OECD PERSPECTIVE
Raffaele Trapasso Economista OECD
16,15 KEYNOTE – LEADING PEOPLE IN TIMES OF DISRUPTION: THE EMOTIONAL INTELLIGENCE ADVANTAGE
Joshua Freedman CEO SIX SECONDS
Maria Olsson Regional Network Director, Europe SIX SECONDS
16,30 MOTIVATIONAL KEYNOTE – HOMO HAPPIENS, WE ARE DESIGNED FOR HAPPINESS AND SUCCESS (LEARN NOT TO SABOTAGE YOURSELF)
Silvia Garcia Founder at Happiest Places to Work FEEL LOGIC

16,45 Takeaways
17,00 Networking & Community Experience
20,00 HRC GALA DINNER
---
Sunday 10 june
11,00 GUESTS CHECK OUT
11,30 COMMUNITY EXPERIENCE
BARCELONA CITY TOUR
TEST DRIVE EXPERIENCE powered by SEAT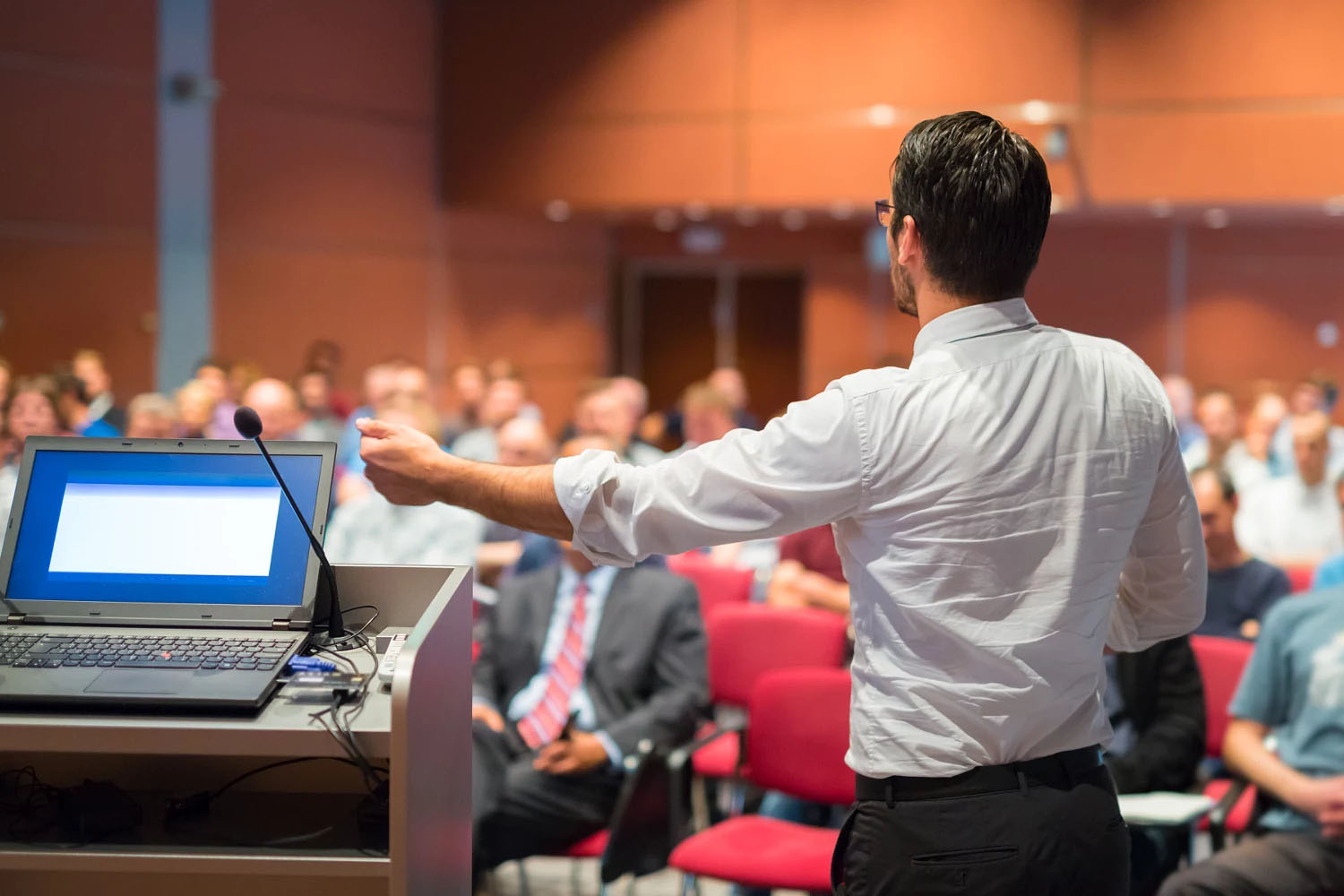 Vice President HR Director
SEAT