Become an
HRC Recommended Partner
——————–
Being a Partner of the HRC Community means joining the most influential network of HR Managers, obtaining benefits in terms of positioning and lead generation and developing valuable relationships for your business.
ABOUT


the HRC Partnership Program


——————–
It is an ad hoc program for those who want to join the largest and most important network of companies in Italy and beyond. Every year HRC collaborates with 100+ Partners that provide solutions to network companies. The Program also gives accreditation valid in the calendar year.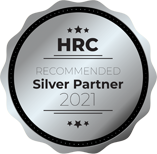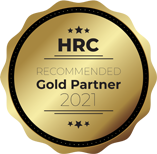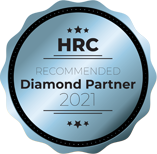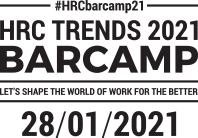 BARCAMP – A yearly initiative that brings together the changemakers and main players in the field of HR. The main objective is to share, explore and discover more about the latest trends and hear from leading organisations.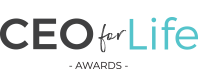 CEO for Life Awards – At the core of CEO FOR LIFE is a working group made up of business leaders wishing to step-up and turn commitment into actions by actively engaging in activities, projects and initiatives that promote Agenda 2030. The awards take place each year at the IBM Studios in Milan on The International Day of Happiness.

WELL@WORK – An exclusive gathering for like-minded peers to engage in meaningful sessions on how to redefine Welfare models in organisations. An opportunity to hear and learn from other leaders and takeback actionable solutions that can be easily implemented.

TAVOLA ROTONDA – The Roundtable has been running since 2005 and is the first Italian summit on the Future of Work. Every year it delves deep into how organisations can implement meaningful change helping businesses to navigate forward.

DIGITAL TRANSFORMATION FORUM – The HRC Digital Transformation Forum is one of the most recent initiatives in the Community. It connects institutions and companies and offers an up-close look on all the emerging issues in digital transformation and innovation – from the integration of new technologies, to "mindset and cultural change", to organizational and managerial processes in adopting new tools. A special focus is given to artificial intelligence as HR and businesses can use this to be a strategic differentiator within its organization.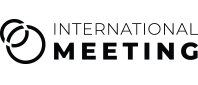 INTERNATIONAL MEETING – A meeting with international reach and scope that connects businesses from all over the globe. An experience to discover more, benchmark and get effective solutions.

HRC TRENDS – Regular Meet ups to share and delve deep into the needs of vertical communities. The meet ups are a result of various Squares, participating managers and partner overviews.

HRC SQUARE – EVERY DAY WORKING TOGETHER
Every big goal is reached starting with small steps. We started by sharing a vision and we have carried it forward. Now we are transforming it into an ever bigger reality. Every day a square dedicated to Function Managers to rethink the HR role and new challenges through a new way of working, with the exclusive technical overview of the Partners.

HRD SQUARE – Meeting Room dedicated to the HR Directors of the Community aimed at always having an Open Crisis Unit, in order to share and compare one's experiences and needs concerning questions on how to face and manage the COVID-19 emergency together, both in terms of crisis management as well as in business continuity terms, with the exclusive vision of the Partners.

INTERNATIONAL HRD SQUARE – A weekly webinar series led by international companies and HR experts. Each daily International HRD Square explores various HR topics providing in-depth discussions between HR practitioners from around the globe. The live interactive roundtable is a unique sharing and learning experience to find out more on how organisations are facing the current challenges.

MYHRGOAL – The Business Community offered by HRC Community and dedicated exclusively to HR profiles. Composed of more than 500 companies and more than 6000 users, MyHRGoal allows you to network, share practicesand ideas, do online benchmarking in an innovative and revolutionary way. Moreover, MyHRGoal represents the gathering and registration point of each meeting proposed by HRC Community.

BUSINESS MEETING – Ad hoc meetings between companies and Premium Partners of the HRC Community, at a national and international level. A unique exchange opportunity that HRC organises to introduce Premium companies of the network to Premium market players who are in a position to accelerate development and offer growth opportunities.
further info
partnership@hrcigroup.com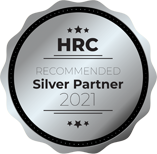 Plan example
• Page Partner Finder MyHRG
• N. 3 HRC Square
• N. 1 Trends or event
• N. 3 Business Meeting
…………………………………..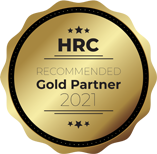 Plan example
• Page Partner Finder MyHRG
• N. 5 HRC Square
• N. 2 HRD Square
• N. 1 Trends or event
• N. 5 Business Meeting
…………………………………..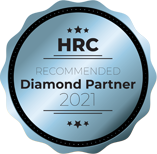 Plan example
• Page Partner Finder MyHRG
• N. 8 HRC Square
• N. 3 HRD Square
• N. 1 Trends
• N. 1 Event
• N. 10 Business Meeting
…………………………………..