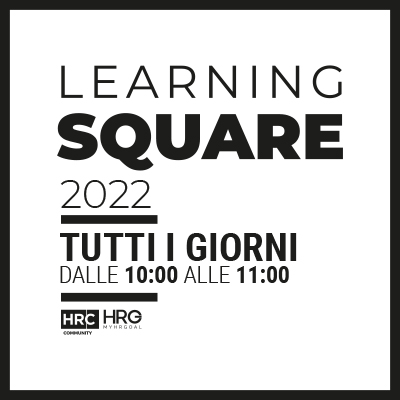 LEADING ONLINE MEETINGS EFFECTIVELY: HOW TO FACILITATE VIRTUAL COMMUNICATION
*Copy and share the link to give to all the manager and colleagues of your company the opportunity to enroll to the weekly training sessions.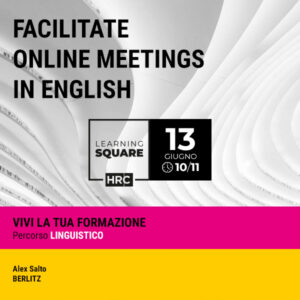 FACILITATE ONLINE MEETINGS IN ENGLISH
Learn and practice how to facilitate and manage problems on online meetings using MS teams. This workshop will focus on delivering clear and effective instructions, discussing and thinking of best practices when dealing with online meetings and its challenges. Empowering MS Teams users with respect to language and skills.
Language focus: attendee to facilitate cost-effective (immediate) reaction background beforehand.
ALEX SALTO Project & Instruction Manager BERLITZ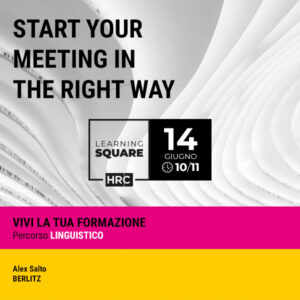 START YOUR MEETING IN THE RIGHT WAY
Learn and practice starting a meeting, assigning roles and establishing the purpose for achieving successful outcomes. This workshop will focus on vocabulary, expressions and tips on how to start a meeting in the right way.
Language focus: Chairperson team leader, minute taker, timekeeper, to get down to business.
ALEX SALTO Project & Instruction Manager BERLITZ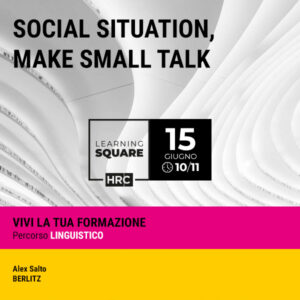 SOCIAL SITUATION, MAKE SMALL TALK
Learn how to make small talk in English with useful expressions to keep the conversation smooth. Discussing which topics are ok for small talk and making sure you are comfortable holding up your side of the conversation in English.
Language focus: Varied question tags. For example: It's nice out, huh?
ALEX SALTO Project & Instruction Manager BERLITZ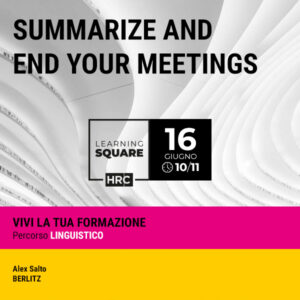 SUMMARIZE AND END YOUR MEETINGS
Learn how to successfully wrap up and end your meeting. This workshop will focus on establishing best practice when ending a meeting and summarizing the contents effectively guaranteeing that your attendees leave the meeting certain that it has been useful and enriching.
Language focus: to budge/due date/back-up plan/to mandate/ headhunter/to put on (one's) calendar/to sponsor/appeal/to promote.
ALEX SALTO Project & Instruction Manager BERLITZ