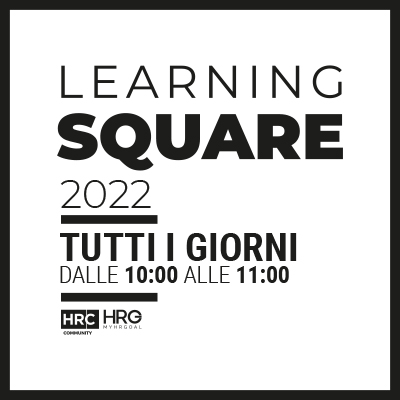 HYBRID WORK, L'ETÀ IBRIDA
*Copy and share the link to give to all the manager and colleagues of your company the opportunity to enroll to the weekly training sessions.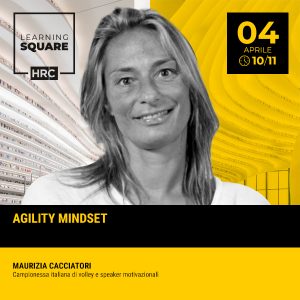 AGILITY MINDSET
Tutto ciò che è agile ha oggi un vantaggio.
Eppure il primo passo è allenarsi a sviluppare una agilità di pensiero, presupposto di ogni azione agile.
Il modulo è un focus sulla nostra agilità come capacità adattativa con un approccio neurosensoriale e comportamentale che si basa sulla conoscenza dei meccanismi dei centri neuronali di governance.
MAURIZIA CACCIATORI Campionessa italiana di volley e speaker motivazionale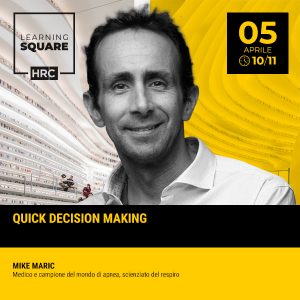 QUICK DECISION MAKING
L'ambiente sociale e professionale ci mette quotidianamente davanti a sfide a complessità crescente.
In questo modulo mettiamo a disposizione spunti su come pensare rapidamente e attivare il senso critico, presupposto alle decisioni efficaci.
Al tempo stesso aiutiamo i partecipanti ad accrescere la consapevolezza per gestire lo stress ed evitare i «decision loop».
MIKE MARIC Medico e campione del mondo di apnea, scienziato del respiro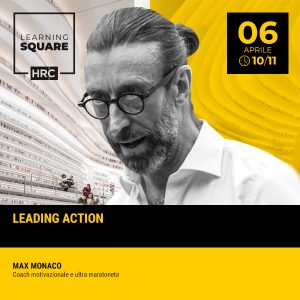 LEADING ACTION
Le abitudini possono essere il nostro migliore alleato o il nostro peggior nemico.
L'adattività è un concetto etimologico e la timologia ci porta a considerare i vari equilibri, il livello individuale e il livello sociale.
In questo modulo stimoliamo i partecipanti a prendere consapevolezza delle proprie possibilità ed a impegnarsi in azioni, perché guidare se stessi in azioni è la prima cosa per essere credibili nel guidare gli altri, in qualunque situazione (strutturata o meno).
MAX MONACO Coach motivazionale e ultra maratoneta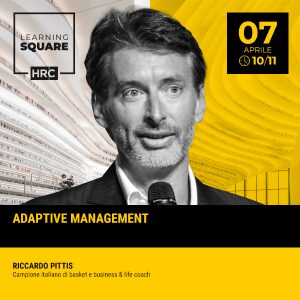 ADAPTIVE MANAGEMENT
La settimana chiude il cerchio con un modulo sull'Adaptive management.
Come affrontare l'incertezza a livello manageriale? Comprendere la tipologia e la modalità di propagazione delle 4 componenti del VUCA world dà input ai partecipanti per cambiare i percorsi utilizzati per raggiungere gli obiettivi professionali, attivando risposte adattive ai cambiamenti del contesto.
RICCARDO PITTIS Campione italiano di basket e business & life coach